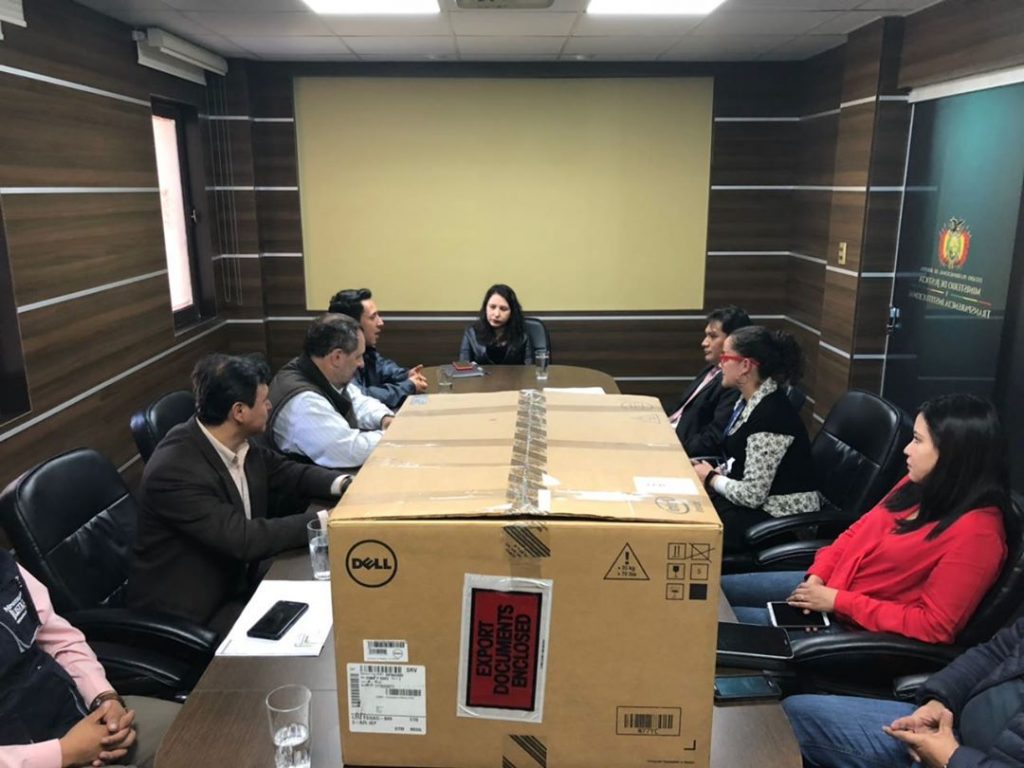 La Paz, April 9th (MJyTI).- Result of inter institutional cooperation agreements, the Ministry of Justice and Institutional Transparency, received today a server for hosting the penal system module for adolescents (MOSPA) software, managed before the European Union.
The person in charge of receiving the server and its components was the vice minister of justice and fundamental rights, Cecilia Urquieta, who thanked the cooperation that will allow facing the MOSPA with solvency.
"With the entrepreneurship that we are handling we will manage to have the centralized information within reach of the entire society that works in the Penal System for adolescents problematic, what is fundamental", pointed out.
This cooperation of the European Union was managed with the Construir Foundation and the Tutator Foundation.
The Ministry of Justice and Institutional Transparency, through the inter institutional cooperation agreement with the Construir Foundation dated on December 31st 2016, is working alongside Tutator Foundation to strengthen and implement the Penal System for adolescents from the whole country.
Since April 2017, according to what was planned, MOSPA is being developed. MOSPA software has expected to go into operation in August 2018 in every orientation and social reintegration centers for adolescents with penal responsibility.
The deliver of this equipment was in charge of the Construir Foundation Director, Carmen Saavedra Peñaranda; and Tutator Foundation responsible for Bolivia, Adrian Piejko, through a delivery act that states, within coordination with the Communication and Computer Technology Area (ATIC), that it will be set up in the Ministry of Justice and Inter Institutional Transparency environments.
Written by Ministerio de Justicia y Transparencia Institucional Bolivia. Posted  April 9, 2018
Source