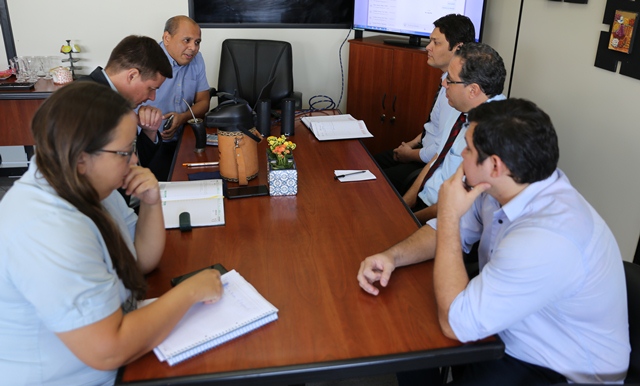 In order to facilitate the control of the information with which the public defense is working, the General Directorate of Academic and Cooperation for Development (DIGAC) together with the Technology Directorate of the institution, met this morning with the representative of the Tutator Organization of Switzerland, Orlando Castillo, to discuss the implementation of a technological tool for the MDP, which optimizes the access and creation of information with which the institution works daily.
This project seeks to make technology user-friendly, taking into account that the Ombudsman's Office assists people from the most vulnerable sectors, who generally have complications accessing justice. This access is made visible and is intended to be reversed, achieving through technology the monitoring of processes, from which data can be extracted to demonstrate the impact of the work being done. The data to be compiled will be related to the population covered, the type of population, by sex, by age, by stage, by type of jurisdiction, and these data will be reliable and first-hand.
This project will be carried out through an inter-institutional agreement between the organization and the MDP, based on technical and objective criteria that will be drawn up by the public defense itself based on its needs and visions. Tutator has been working in different countries such as Nicaragua, Honduras, Bolivia and now in Paraguay, as well as in other regions of the world, bringing friendly technology with a human rights vision.
Written by Ministerio de Justicia, posted on November 12, 2019
Source
http://www.mdp.gov.py/biblioteca/noticias/defensa-publica-busca-facilitar-control-y-creacion-de-inform