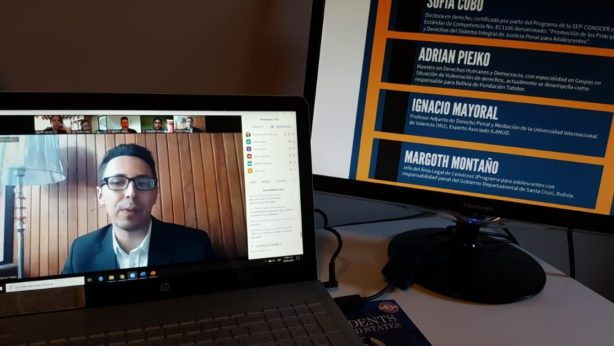 Adolescents do not perceive freedom in the same way that we do, which is why in the face of a pandemic like COVID-19, we have to see not what we think they need, but what they really see as indispensable, according to Margoth Montaño, Head of the Legal Area of Cenvicruz (Program for adolescents with criminal responsibility of the Departmental Government of Santa Cruz), Bolivia.
This opinion was given during our third webinar entitled: "COVID-19: Humanitarian crisis of detained children in Latin America", where we were able to hear different voices of experts working with adolescents in conflict with the law from different latitudes of the continent.
At the event, Sofia Cobo, a law doctor certified by the SEP-CONOCER Program in the Standard of Competence No. EC1106 called: "Promotion of the Principles and Rights of the Comprehensive Criminal Justice System for Adolescents", said that in the face of a public health emergency like the one we are experiencing worldwide, the main consequences of the pandemic on young people should be analyzed from the paradigm that it does not affect all people in the same way.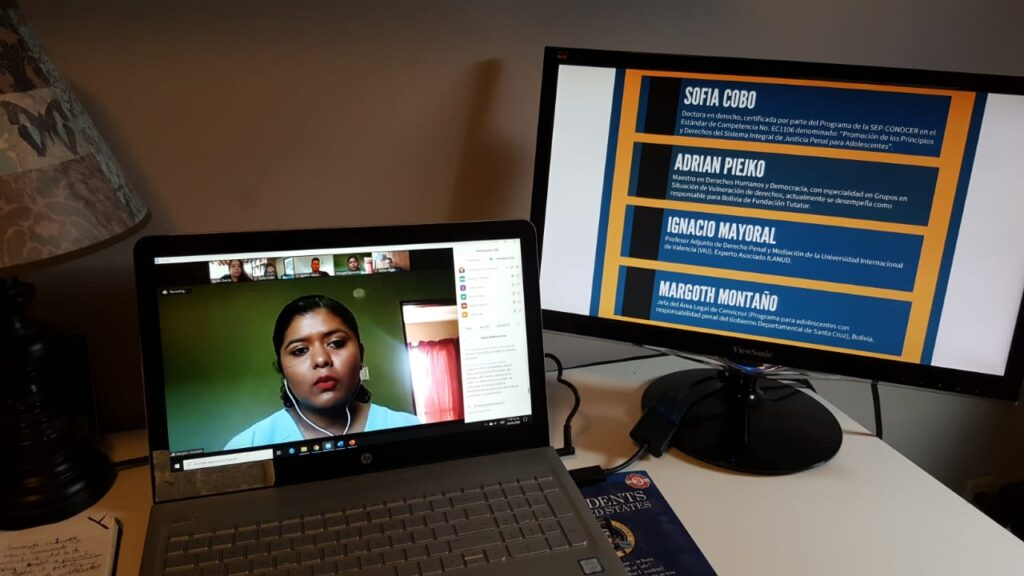 This opinion was shared by Ignacio Mayoral, Assistant Professor of Criminal Law and Mediation at the International University of Valencia (VIU), who added that the same solutions for everyone are not useful, which is why specific cases must be dealt with so that everyone can count on what is indispensable during a Coronavirus emergency situation.
Adrian Piejko, master in Human Rights and Democracy, with a specialty in Groups in Situations of Violation of Rights, currently works as the person in charge for Bolivia in Tutator Foundation, explained on his part that beyond the principle of pro freedom, in most cases it is an excellent opportunity to seek the objectives of juvenile criminal justice based on reintegration and dialogue.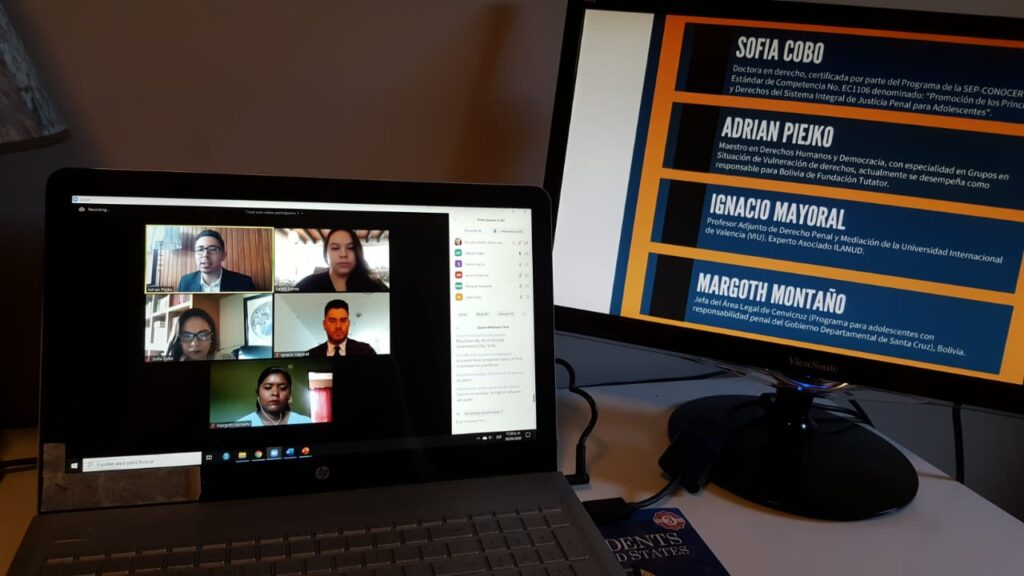 The event was moderated by the National Director of Projects of JJI, Sarahi García, who closed with two fundamental ideas: justice does not mean internment and if supervision at liberty were strengthened, it would not be so difficult to imagine being able to decongest the system and that more adolescents are with their families during the pandemic.
During the event, it was recalled that Juvenile Justice International (JJI), recommends the following to the operators of the system:
Suspend the imposition of custodial sentences;
Provide probation to or parole when it may be applicable to:

Adolescents with a medical condition;
Pregnant adolescents;
Teenagers with semi-institutional measures or free time internment and replace it with home internment;
Adolescents with less than 6 months of time in their prison sentence and
Postponing or changing sanctioning measures of deprivation in cases of adolescents with non-privative precautionary measures.
This activity is the third in a series that we will be conducting with experts in the area. For more information, you can follow us on our social networks, or write to us at info@jjadvocates.org.
It is worth mentioning that the Inter-American Commission on Human Rights (IACHR) has a publication entitled "Principles and Best Practices on the Protection of Persons Deprived of Liberty in the Americas", which explains the general principles and conditions of deprivation of liberty, which can be consulted here
Written by Douglas Keillor, posted on April 14, 2020
Source
https://www.jjadvocates.org/es/covid-19-como-atender-una-crisis-humanitaria-de-nins-detenidos-en-latinoamerica/