When you close your eyes and dream-up a perfect setting for your institution to offer its services, a number of things may come to your mind. You may focus on various dimensions such as offering a more personalized service to each of your participants and thus improve your efficacy; improving your efficiency to get the most mileage out of your funding; improving the donor experience; having the ability to accurately monitor/steer your institution's activities based on changing needs and context; ensuring security and respect of the participants's privacy; protecting your staff against risks of corruption; etc.
What Information Technology can bring to you
In this paper, we attempt to review all these wishes and see how technology can bring them to reality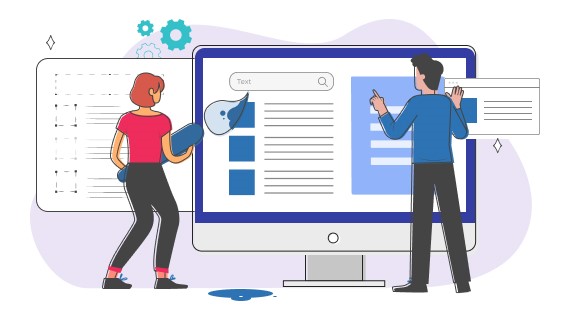 Personalization of services – Efficacy
When all you have to manage your participants is a pencil and some paper (or even a simple Excel spreadsheet), you really can't focus on providing personalized services. Your focus is definitely on a "one size fits all" process and you end up with services that truly don't correspond to anybody while trying to satisfy everyone's needs.
The right technology will help your institution refocus on beneficiaries and provide personalized services that will tremendously increase the impact on them. It will provide you with a complete file on each participant with convenient access to all the elements of information you require in order to make an educated decision, including the family, economic, health, psychologic, social context as well as all the previous services you or another organization has already provided to that participant.
This will dramatically change their experience and will give them back some pride as they will feel that your institution perceives them as individuals, not just as a number…
This lady judge in Nicaragua once told us: "this kid saw me open his file on my computer when he arrived in my office, stared for a couple of seconds at his own picture on my screen and marveled:

So… Then you do know me, you know who I am!
Best use of funding – Efficiency
We all feel that it is an ethical duty to optimize the use of the resources that are made available to us. At the same time, our staff waste a very significant part of their time doing repetitive things, things that don't require much thinking if any, while they could make a much better use of their time and resources interacting directly with participants.
Usually it happens that way because… well, because that is the way things were being done way back when, when alternatives were not available.
Nowadays, a well-designed tool can eliminate most of these time-consuming tasks, thus freeing up your staff's time for more important actions.
The design of such tool has to be done by a team that has an intimate understanding of the context and the needs as well as of what technology can achieve. Indeed, only this way will the tool achieve what it is supposed to.
Optimization of the donor experience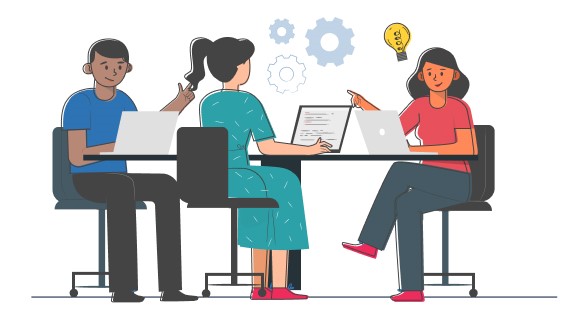 Up until recently, social institutions (both official ones as well as civil society) felt that they didn't have to account for what they were doing: neither for their impact nor for their good use of the resources they were receiving. It was enough for them to state "trust me, I am doing good!".
The World is changing: no longer can they get away with that. Accountability is the new key word, and… that's a good thing! Donors and supporters are expecting social institutions to be accountable for the use of the resources that were made available to them, be they funds or volunteers' time.
Social institutions need not only to be ready for, but actually to promote accountability. And this accountability should address both Efficacy (as in: "bang") and Efficiency (as in: "bang for the buck"). Indeed, this is an ethical duty. Besides, this will be more and more expected by fund providers.
Having a tool that will collect in real time all the information about what you and your team are doing and will synthesize it for your donors and supporters without you having to spend an inordinate amount of time producing thick hard-to-read reports will help you make them happy.
A proper dashboard to manage your various activities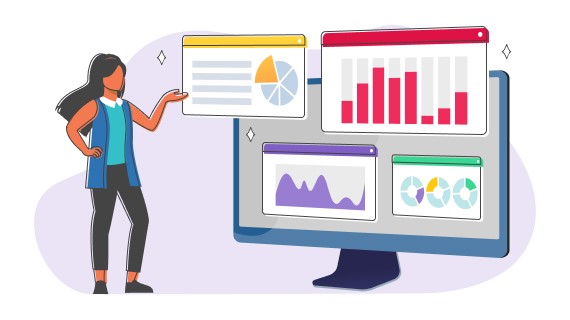 How can you, as manager of a social institution, effectively manage all the activities of your organization? How can you integrate all the evolutions happening in the communities you are working with, the various trends, be it in disease contagion, in crime patterns or in nutritional challenges?
In order for you to make fully informed decisions based on real data, you need to have access to a dashboard, one that will be fed in real time on a daily basis with data coming from the ground operations.
Specific data and statistics need to be extracted and a graphical interface showing you the latest trends, (with needles and blinking alerts) will help you "fly your organization", just like a proper dashboard will help the pilot fly a plane!
Security and respect of privacy
When you offer social services to your participants, you gain access to a lot of personal information. It is your duty to protect this information and to make sure that no inappropriate use of it is made.
This is very difficult when this information is in paper form, oftentimes in overflowing closets. Each transmission of such data opens a further breach in the security of this data as it is usually done in the form of a piece of paper or a USB key.
In this day and age, it is crucial to design the processes in such a way that no personal information ever be exposed to an unintended audience. It's not just a desirable feature, it is absolutely vital from an ethical standpoint. One cannot ethically put someone else's information at risk.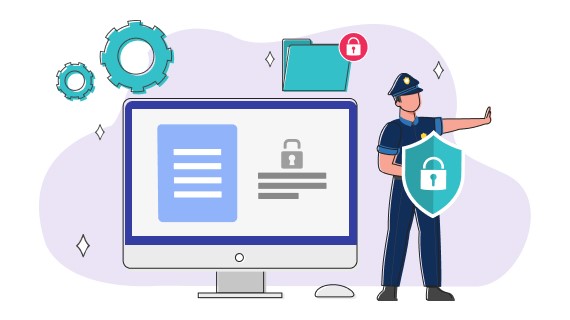 Protection against corruption
When faced with someone from their community coming to them and asking for a favor or a preferential treatment, your staff is poorly equipped to respond. Let alone the temptation of money, social pressure can be extremely hard to resist. You know, this kind of pressure:
"Come on, you're one of us, just this one time,
do this for us…
besides, no one will ever know"
It is our duty to provide our staff with a work environment where they are protected from these very awkward moments.
Having the proper tools in place that will log every action so that it can later be traced to whoever did it and telling your staff that this is in place is one important way to deal with this. Most of them will indeed be relieved to answer with a straight face, when asked for a favor
"Sorry, I can't do that…
The system logs everything I do
so I would then suffer the consequences".
Fondation Tutator – Our mission
Marie and I have spent many years visiting well over 100 social projects in very many countries around the World. We were able to see first-hand all these challenges that are facing even the most well-meaning team.
We established our Foundation with the goal of assisting social institutions cope with all these needs. We have a team of engineers as well as people coming from the social space and, together, they can really "bridge the gap" between what's needed and what technology can accomplish.
Coming back to the beginning of this paper: "We can develop for you the perfect setting for your organization, the one you see when you close your eyes".
---
In an upcoming paper, we will be exploring the topic of sustainability. Beyond nice words, one has to think in terms of "what comes after I'm gone" or, to be more precise, "how to make myself redundant".